As You Wish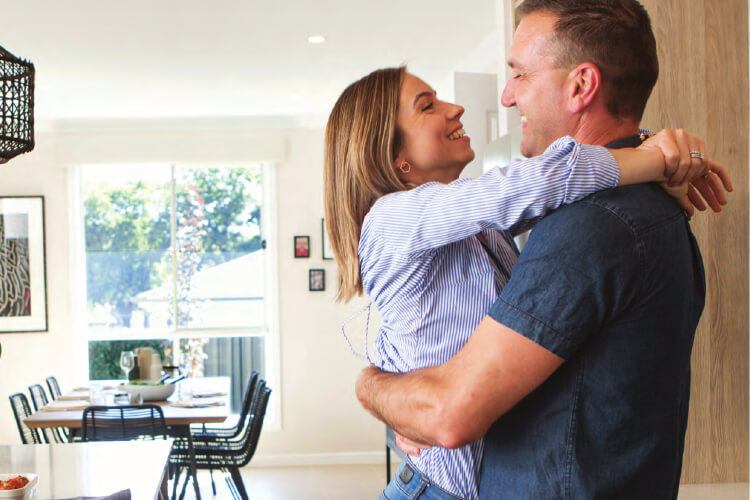 CUSTOM DESIGN w. RUTH VAGNARELLI
Design Director
HICKINBOTHAM GROUP
Hickinbotham Design Director Ruth Vagnarelli shares tips on how to get the best result for your custom build.
Custom Home Designs at no extra cost
You are unique and your home can be too. While Hickinbotham has a huge range of designs on offer, we know that sometimes our customers have specific needs or ideas that they wish to incorporate in their home plan. That's why we offer a custom design service at no extra cost
Our experienced building consultants know our designs inside and out. They'll work with you to tailor an existing design and, if keeping costs down is important, suggest cost-saving ideas.
If you're looking for an individual approach, we can help create your custom home.
A few simple things can help you make the most of your custom design.
Get the brief right
Ask questions and cover the basics: How many bedrooms and bathrooms? Do you need a study? How big should the kitchen be and where do you want your walk-in pantry? How should rooms be zoned so there are areas for privacy and more flexible areas for entertaining? Think about the outside of your home, and what you might need in the future. Thinking about all of this now could save you money later.
List your likes and must-haves
Is your style minimal, contemporary, classic or traditional? Remember, if you opt for on-trend ideas, these can go out of fashion quickly.
Make a visual diary with pictures from magazines and take photos of housing ideas that appeal to you. Visit display homes for inspiration and to get a sense, up close, of what you like and an idea of room sizes.
Remember the four seasons
Imagine what your home will feel like throughout the seasons. This will help you plan where to place windows, doors and skylights to optimise natural light and increase your home's energy efficiency.
Get accurate floor plans to scale
Use floor plans for furniture selection and placement – you don't want to end up with a sofa too large for the room. Do you need to fit in an extra-large fridge or a walk-in pantry, what size oven and cooktop will you want, and do you want to increase the height of your doors? These should be considered before your layout is finalised, as this will affect the overall design of benches and cupboards.
Develop colour schemes
Colour schemes are fundamental and can make or break the design – as can room layouts – so plan them carefully. By sticking with a neutral palette and adding accents of colour with accessories, you'll ensure your scheme stands the test of time. If you are unsure, you can find a wide range of schemes in our Design Studio that may provide inspiration.
Less is usually more
Many people go overboard when designing. Once you have your ideas and plans on paper, take a step back and reflect on them over a few days.
Lock in the design before building
A good building consultant knows about the practicalities of implementing your design and can save you money by achieving similar outcomes in smarter ways. Be open to making adjustments now to avoid changes that could add cost and also delay your completion date.