Build or Buy?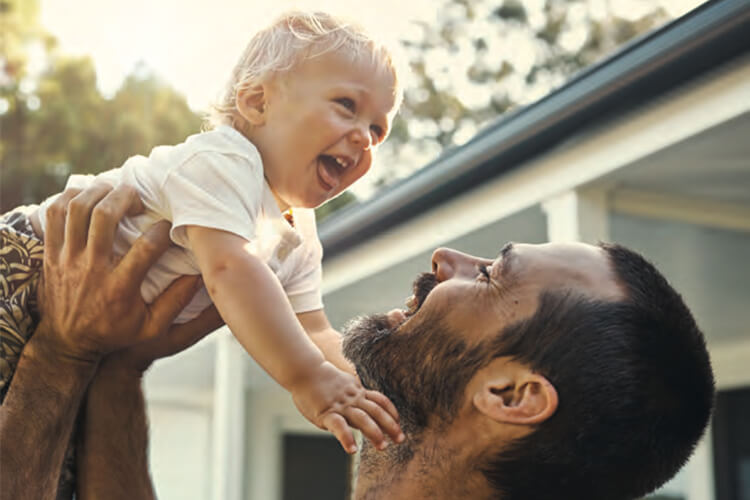 Weigh up the pros and cons between buying an existing dwelling or building a brand new home.
Building a brand new home
Have everything you want from the beginning, without spending months fixing renovation or decorating quirks inherited from previous owners.
By choosing the colour of walls and tiles, bathroom fittings, kitchen appliances and landscaping, you can think outside the box, and custom-fit a home and garden design to match your lifestyle and tastes.
Building technologies and methods improve over time. Your home will be built with the latest innovations, including engineer-designed foundations, soil tests, and house frames that allow for movement based on soil types and weather variations.
Hickinbotham offers a 25-year structural guarantee on new homes, and many products within them are covered by warranties and guarantees – so your home will be built to stand the test of time.
New homes require less ongoing maintenance than established ones. So, you'll have more time up your sleeve and money in your pocket to enjoy your weekends.
Building a new home in a prime development makes great financial sense. Over time, your home can generate an excellent return on investment.
First-time homebuyers might be eligible for the First Home Owner Grant, and for new homes will only pay stamp duty on the cost of the land rather than the building itself.
Buying an established home
What you see may not be what you get. Some building faults are hard to detect if you don't know what to look for, so inspect with a keen eye.
A solid home has structural integrity. But many older homes suffer from sagging roofs, cracked foundations, uneven floors and walls and wood rot. It's best to get an engineer's report before you buy.
An old home might come with unwanted guests, and their aftermath. Inspections for pests, wiring and plumbing are must-haves. But be aware: fixes and replacements can be costly.
Construction isn't what it used to be, thankfully! Be aware that the original builder may have used hazardous building materials, like formaldehyde, organic chloride and asbestos, which generally need to be removed.
Kitchens and bathrooms are usually the first rooms to make a home look dated. Renovating can be exciting, but can reveal more problems and unforeseen costs.
Before moving in, set aside some finance for new hot water systems, floor coverings and repainting you'll need – and the unexpected. These costs all add up.
Finding the best home in a less-than-ideal location, or settling for a home that's not quite right in a great location means you may need to compromise on what you want.