Simply click on the Favourite Button to add a design into your Favourite
Whether making a first-time investment or adding to a large property portfolio to create financial security, South Australian investors have been turning to
Hickinbotham for decades.
Tested and invested
Investing in bricks and mortar is a proven solid investment when it comes to building wealth. It offers more security than a share portfolio, more predictability in terms of regular rental income and potential for negative gearing. While financial institutions across the globe face financial instability that affects superannuation and retirement funds for Australians, local bricks-and-mortar investment solutions still perform strongly and remain the best option to grow personal wealth.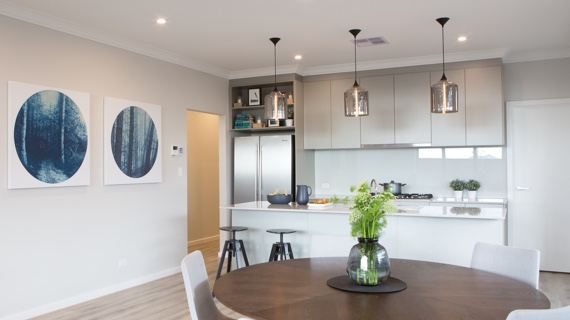 What you need to know
Opportunities to invest in property. Explore Hickinbotham's exceptional property investment opportunities.
House and land packages. Discover our range of house and land packages suited to investors.
Investing with Hickinbotham. Learn why customers keep returning for their property investments.
FAQs for investors. Find answers to common questions about property investment.
Finance options. Whether you borrow against an existing property or use a self managed super fund, there are many paths to property development. Speak to your financial professional to discover the best option for you.
NEED MORE INFORMATION ABOUT INVESTING
WITH HICKINBOTHAM?
Contact us online or call 1300 724 663 to have your questions answered by our experienced Investments team.
BECOME A HICKINBOTHAM
VIP
Be the first to hear about latest news, special offers and industry tips