Simply click on the Favourite Button to add a design into your Favourite

Introducing the LOVE LIFE range of beautifully designed homes with so much more for you to love.
You don't get to be the state's No.1 Home Builder with 70 years of experience housing South Australians without a commitment to continually improve. Which is why we invited internationally recognised and award-winning Adelaide architect Max Pritchard to collaborate with us and suggest new design features and refinements to our already best-selling homes.
The result is our new LOVE LIFE range - designer living minus the premium price tag, where inclusions others consider extras are standard for all.
BEAUTIFUL NEW HOMES WITH MORE TO LOVE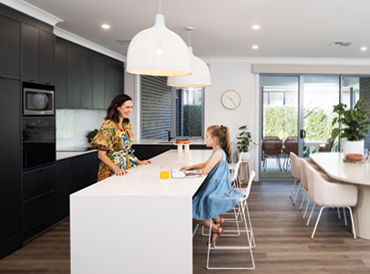 ENTERTAINER-STYLE KITCHENS
All LOVE LIFE designs include impressive kitchens that combine functionality and aesthetics making them perfect for entertaining. Stacked full of great features such as thoughtfully positioned work zones, stunning engineered stone benchtops and joinery, 900mm ovens and cooktops, soft closure drawers, and ample storage.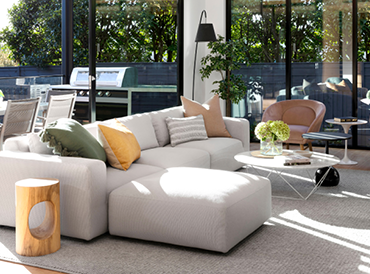 GREAT PLANNING
All LOVE LIFE designs are planned with good movement or flow in mind. We've collaborated with SA's best architects, including Max Pritchard to ensure we get it right. Efficient movement, good functionality, comfort of space, logical room placement, proper circulation, flexibility of rooms and access to outdoor living.
2.7M HIGH CEILINGS
Have you ever walked into a home and thought 'wow'? Chances are it's because of its high ceilings and it can be one of the most important design elements in your new home. All LOVE LIFE designs include 2.7m high ceilings, along with increased door heights that instantly make your home feel more spacious and luxurious, filling the spaces with lots of light, giving an open and grander look and feel.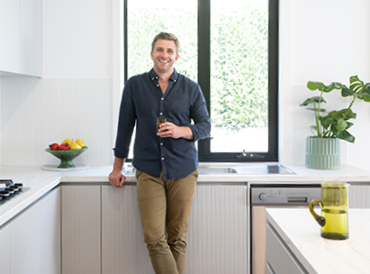 LOVE LIFE INCLUSIONS
All LOVE LIFE designs can be tailored to suit your budget. Choose from our Style, Luxe and Prestige inclusions, each with different levels of features for your home, all still amazing value for money.
BECOME A HICKINBOTHAM
VIP
Be the first to hear about latest news, special offers and industry tips