Simply click on the Favourite Button to add a design into your Favourite
First Home Owner Grant
As a first homebuyer investing in or building a new home, you might be eligible for the South Australian Government's First Home Owner Grant – a financial incentive to make owning your first home more affordable and to give you an easier way into the
property market.
The process of obtaining the First Home Owner Grant can be detailed, so speak with a Finance Professional who can guide you through the steps you need to take to get the best outcome. In the meantime, here's what most first homebuyers want to know.
How much is the First Home Owner Grant?
The First Home Owner Grant provides up to $15,000 to eligible first homebuyers investing in or building new homes. For the most up-to-date information, visit the RevenueSA website.
Am I eligible for the First Home Owner Grant?
RevenueSA provides a handy interactive online tool for you to check your eligibility. Visit the RevenueSA Eligibility Checklist to see if you should apply for the First Home Owner Grant.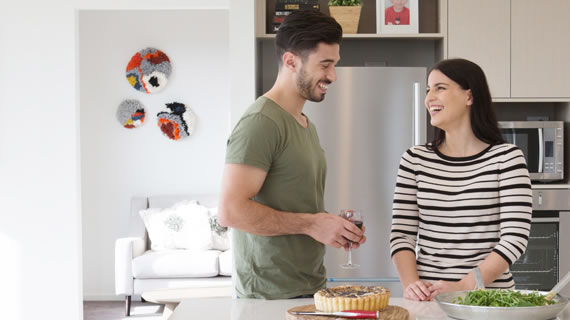 How do I apply for the First Home Owner Grant?
It's best to seek advice before you lodge your application either through an approved agent in South Australia or directly through Revenue SA. Hickinbotham has partnered with KeyStart Finance and can assist. They can help you prepare the correct documentation to ensure your application is assessed as quickly as possible.
If I'm eligble, when will the First Home Owner Grant be paid?
The First Home Owner Grant is paid at different stages, depending on how you apply and through whom, and whether for example, you are building from scratch, or buying an off-the-plan home. Visit the Revenue SA website for detailed information, or speak with your Hickinbotham consultant.
NEED MORE INFORMATION ABOUT THE 
FIRST HOME OWNER GRANT?
Contact us online or call 1300 739 699 to have your questions answered by an experienced KeyStart Mortgage Broker.
BECOME A HICKINBOTHAM
VIP
Be the first to hear about latest news, special offers and industry tips