Financial Freedom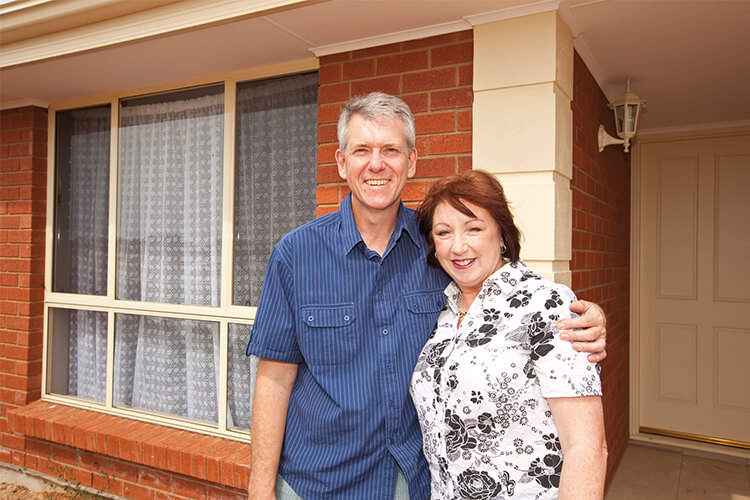 Whether making a first-time investment or adding to a large property portfolio to create financial security, South Australian investors have been turning to Hickinbotham for decades.
Local bricks-and-mortar investment solutions still perform strongly and remain the best option to grow personal wealth. Investors list quality building practices, competitive pricing, attention to detail and unwavering customer service as major factors in choosing Hickinbotham – and the fact they're supporting South Australia is a bonus.
John and Lorraine Williams believe building gives the owner a better chance to put their own stamp on the property, create it exactly how they want it and add value. Buying an established home, they say, means buying a property that's already had the value built in and usually taken out by the former owner.
When they migrated to Australia, some 25 years ago, the decision of whom to build with was an easy one – stick with a local company whose reputation has always been above reproach. John and Lorraine are working towards a comfortable retirement, and the security, quality and price of their Hickinbotham home as an investment is making that a reality.
Working as a quality manager for British Aerospace, John won't settle for second best or builders who cut corners. He knows what to look for in a builder and he's found Hickinbotham meets the standards he expects.
"We see building as a better investment. We know when we build with Hickinbotham that its quality and a lack of worry. We're happy when we do the handover that if there are any minor problems, they'll be sorted out straight away," says John.
John says Hickinbotham's help in finding suitable land was a major advantage, adding that the builder would contact them day or night, at their convenience, the moment a suitable block became available.
Lorraine, who works north of Adelaide at Lyell McEwin, was impressed with Hickinbotham's standard inclusions. She says they helped make their investment properties more viable from the outset.
"We found we got a lot more with a Hickinbotham home," she says.
"A lot of things other builders called extras are standard with Hickinbotham. We have looked at other builders but there's been a $20,000 difference. That's so important when you're building an investment property."
To learn more phone 08 8366 0000