Flooring, thinking of the big picture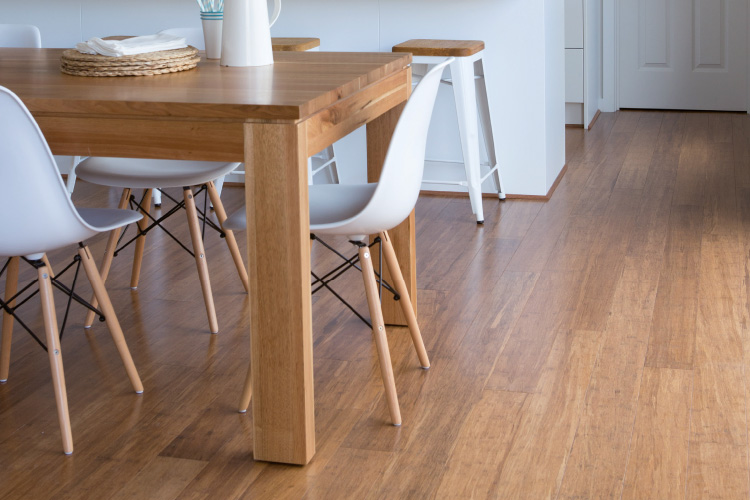 Choosing the right flooring can be one of the toughest jobs of all. Floors have an enormous visual impact and are often the starting point for the home's decorative scheme. On top of that there are the practical considerations of punishing wear and tear.
Tile style
For timeless, long-lasting flooring, tiles are your top option. They're cool in summer, soak up the sun in winter and can't be beaten for wet areas.
Glossy glazed ceramic finishes are water-proof and need no maintenance, while smooth matt surfaces, which are less slippery, are better for floors but may need sealing.
Porcelain tiles are denser than ceramics. They can be glazed, unglazed or polished, and can mimic the look of natural stones. Unlike ceramic tiles, they're the same colour all the way through, so any chips won't show as much.
On board with timber
Timber floors are one of the strongest trends in interior design. For good reason – timber floorboards work in any style of house, they are hard wearing and provide a subtle link to the natural environment. Popular choices include Tasmanian wattle, bluegum and creamy blackbutt.
Carpet magic
Occasionally, interior designers, suggest carpets are out of fashion, but the truth is, they are an essential element of home comfort, especially in the bedroom and they can't be beaten in terms of sound absorption and insulation.
All natural
Natural flooring materials like sisal, coir and jute have a warm beauty and because they're made from spun vegetable fibres, they have eco-friendly credentials.
They come in various colours, whether natural or dyed (with shades from creamy biscuit to smokey greys and blacks), and a wide range of patterns and textures (from ribbed to herringbone). Because of their tight weave, most natural flooring materials wear brilliantly and resist dirt.