How to make a house a home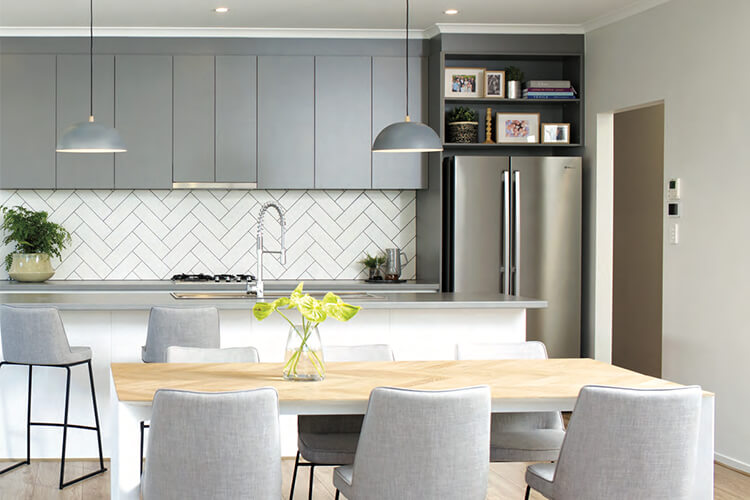 You've chosen your Hickinbotham design, signed off on your master plans and received your construction footing report. It's time to get creative and add your personal touch to make your house your home.
The design studio selection process in four simple steps
Start with inspiration
Work out what you need and want from your space. Inspiration can come from anywhere. You can get started by visiting our display homes and browsing our website. We also suggest visiting our Design Studio ahead of your appointment to get a good idea of what's available – there are kitchen and bathroom displays and pre-designed colour schemes to help make it as easy as possible. You might also collect images on Pinterest, or create a scrapbook with images you've cut out of magazines – even this one. Bring everything along to your design selections appointment – it'll come in handy when you make your selections.
Meet with one of our design consultants
Your Design Consultant will put together suggestions and recommendations that incorporate your ideas and make the most out of your space. They'll also take you through the Design Studio to see, touch and select the materials and finishes you want for your home.
Review your design
By now you'll have developed a clear vision for the overall look of your home. You'll be sent your final selections electronically, the same day as your appointment. This will help speed up the finance approval process.
Make it happen
Once your selections are finalised, we'll complete your order. Our professional service team will take over from here, and you'll soon be seeing your dream home become a reality.
Visit the design studio to book an appointment today.