Meet Our Clients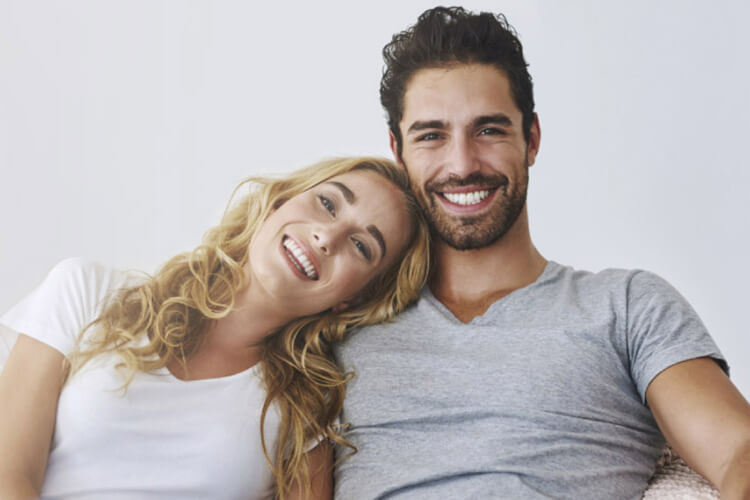 Discover what our clients are saying about us
KWADWO
Kwadwo moved to Adelaide from Ghana, West Africa, nearly 25 years ago. He always dreamt of building his own house and was so taken with a Hickinbotham display home that he even insisted on choosing the same colour scheme.
"The Hickinbotham building consultant worked with me for months to find exactly the right block and design to suit my budget, and she also helped me arrange finance. Although I looked at other builders, I found the value in building a Hickinbotham home second to none."
KENNETH
After realising the benefits of property investment, Kenneth decided to pursue property development, researching suburbs with a high demand for new homes, and purchasing the land early. Kenneth has now built two Hickinbotham investment properties and couldn't be happier.
"I have built two investment properties with Hickinbotham because the quality of their homes and the short lead-time for building impressed me."
DALE & KYLIE
Having built their first home with Hickinbotham, Dale and Kylie considered no other builder when they decided to upgrade to a family home. The couple love the extra space and the ability to change aspects of the floor plan to suit their lifestyle.
"We loved building our two Hickinbotham homes – it had a lot to do with the building consultants. Each time, we were kept up-to-date the whole way through the building process and it was a very easy experience."
TISHA
Tisha and her husband chose to custom build with Hickinbotham and they knew without a doubt that they would get the most competitive price for all the premium upgrades. They built a luxury home with all the bells and whistles without the luxury price tag!
"The service offered was impeccable and all the trades were very helpful and diligent throughout the process. We now live in a beautiful custom Hickinbotham home that we are extremely proud of and love dearly. My experience in building with Hickinbotham gave me an insight into what my clients experience when they are building with us which has made me serve them better by providing more relevant advice and guidance."
HICKINBOTHAM WAS AN AMAZING BUILDER. THEY HAVE BUILT ME AND MY FAMILY AN AMAZING HOME. THE STAFF WERE WONDERFUL THROUGHOUT THE PROCESS AND VERY SUPPORTIVE AS THIS WAS THE FIRST TIME I HAD EVER BUILT. I WOULD RECOMMEND THEM EVERY TIME - THANK YOU HICKINBOTHAM
Julie
FANTASTIC! I CAN'T BELIEVE HOW QUICK IT ALL HAPPENED. THE MOST ENJOYABLE PART OF THE BUILDING PROCESS WAS WATCHING THE QUICK BUILD. WE WOULD DEFINITELY RECOMMEND HICKINBOTHAM TO OUR FRIENDS AND FAMILY.
Jan
WE BUILT OUR FIRST HOME WITH HICKINBOTHAM AND IT WAS THE BEST THING WE EVER DID. OUR HOME WAS BIG AND BEAUTIFUL AND EVERYTHING THAT WE WANTED. OUR CONSULTANT WAS PATIENT AND FRIENDLY AND MADE SURE WE WERE HAPPY WITH THE WHOLE PROCESS. FAST FORWARD SOME YEARS NOW I WORK FOR THE COMPANY AS A BUILDING CONSULTANT. I CAN'T SPEAK MORE HIGHLY OF THEIR CORE VALUES AND TRANSPARENCY. I HAD AN AMAZING EXPERIENCE WHEN I BUILT AND THIS IS WHY I CHOSE TO WORK FOR THEM. I NOW CAN'T IMAGINE WORKING FOR ANY OTHER BUILDER.
Joanne
DON'T NORMALLY POST REVIEWS BUT EXTREMELY HAPPY WITH HICKINBOTHAM WHO JUST BUILT OUR FIRST HOME. GOOD QUALITY FOR WHAT WE PAID AND ALSO THEY WERE QUICK AND EFFICIENT RESULTING IN LESS DOWN TIME HAVING TO PAY RENT AT OUR OTHER PROPERTY. WE JUST SIGNED UP FOR OUR SECOND HOME WITH CONSTRUCTION SERVICES AUSTRALIA (HICKINBOTHAM) AND PAID OUR DEPOSIT WITHOUT ANY HESITATION. GREAT BUILDER, GREAT PROCESS. YES THERE WERE A COUPLE SMALL THINGS WHICH NEEDED FIXING (AS EVERY HOME WOULD) BUT THEY SPOTTED IT AND FIXED IT STRAIGHT AWAY. NO HASSLE AND NO STRESS TO MY WIFE AND I.
Martin