Money Matters For First Home Buyers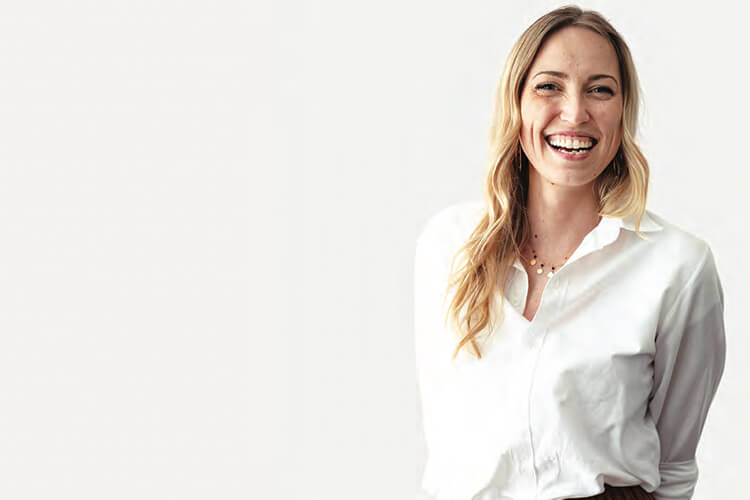 As a first home buyer building your new home, you might be eligible for the South Australian Government's First Home Owner Grant.
Buying your first home can be a leap into the great unknown, and can be as daunting as it is exhilarating – and financing is often seen as one of the more daunting parts. So, at Hickinbotham we make things easier, giving our first home buyers all the information, tools and advice they need for loans and grants, and access to financial experts.
As the largest builder in the state, we're able to build the best quality homes for the best possible price. That means, when you buy or build your first home with Hickinbotham, you know that from the outset you're already getting the best value home possible.
But we know a sound financial plan for your future is about more than just making your money go further; it's about giving yourself the best financial start and getting the most for your money in the long-term so you can save more along the way. Just a few simple steps can save you thousands over the life of your loan.
We work with KeyStart Finance to make sure you get things right the first time.
TIP #1 PLANNING AHEAD: LOANS AND FINANCE TOOLS
Discussing your unique financial situation with an expert early on is the best way to start navigating your finances. There are literally hundreds of home loan options available, and our trusted finance brokers at KeyStart Finance can help you narrow down the options to save you time and money in the long run. They'll spend time looking into your unique financial situation to find the best loan options, and even help you complete the paperwork.
At Hickinbotham, you'll also have access to our finance calculators, so you can do the maths on how much you might be able to borrow based on your earnings, work out how much you'll need to set aside for weekly or monthly mortgage repayments, and set up an effective savings plan.
TIP #2 KICKSTART YOUR FINANCES: FIRST HOME OWNER GRANT
Perhaps one of the most asked-about aspects of financing for first home buyers is the South Australian Government's First Home Owner Grant, which gives eligible first home buyers a financial boost to make owning their first home more affordable and give them an easier way into the property market.
The First Home Owner Grant provides up to $15,000* to eligible first home buyers† building new homes, and is paid at different stages, depending on how you apply and through whom, and whether, for example, you are building from scratch or buying an off-the-plan home.
Eligibility for the loan depends on a number of factors, one of which is that the home being purchased must be no more than $575,000*. But this doesn't limit the options for Hickinbotham customers or mean they're getting less in a home – far from it! With the largest range of home and land packages available, and more on the way, we give first home buyers the greatest possible choice of the best quality homes in the state.
TIP #3 START OFF RIGHT WITH THE EXPERTS
Getting your finances organised, checking your eligibility and obtaining the First Home Owner Grant can be a detailed process. So, it's best to seek advice from a finance professional who can help you pull it all together and get the best outcome. Before lodging any applications, speak with a Hickinbotham consultant so they can set you on the right track and help you get the most from your finances.
For more first home buyer know-how, visit our Buying Guide for First Home Buyers at hickinbotham.com.au
* Information is correct as at June 2019, based on information provided by Revenue SA, Department of Treasury and Finance. † Only first home buyers intending to live in their new home for at least six months, commencing within 12 months of completion of the eligible transaction, will be considered for the grant. The new home cannot be rented out during this time. Full eligibility terms and conditions can be found on the Revenue SA website at https://www.revenuesa.sa.gov.au/grants-and-concessions/firsthome-owners . Information is correct as at June 2019, based on information provided by Revenue SA, Department of Treasury and Finance.