New homes being built in SA are the largest on record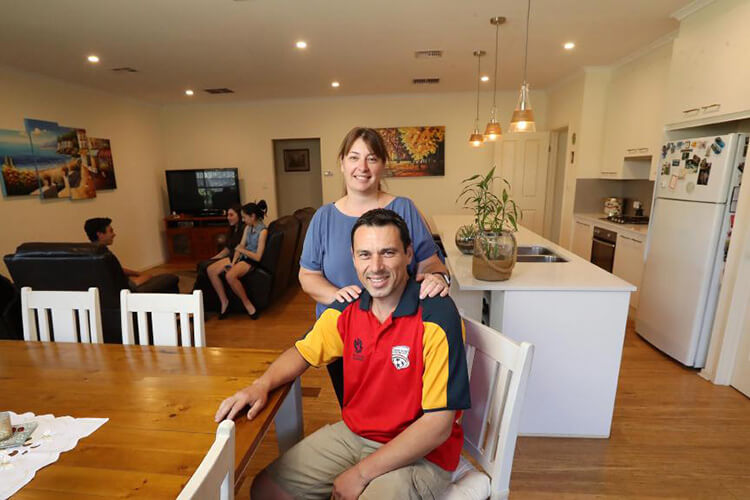 New homes being built in South Australia are the largest in the state's history – and bucking a national trend.
Figures released recently by the Australian Bureau of Statistics (ABS) reveal the average size of houses built in SA over the past year was the biggest since records were first kept more than 30 years ago – in total contrast to national statistics which indicate the average floor size of an Australian home is at a 20-year low.
Those statistics have been supported by the Hickinbotham Group – South Australia's number one home builder – which has produced figures showing the size of its most popular home has increased by more than 50 square metres over the past five years.
In 2012, Hickinbotham's biggest selling home was the Greendale – which had a total square meterage of 204m2.
In November this year, Hickinbotham's most popular selling home was the Preston Alfresco, which is a 252m2 family home, designed by award-winning architect Max Pritchard.
Its second biggest selling home for November was even bigger – the Inverness Alfresco, which has a total square meterage of 310m2.
Hickinbotham Group Design Director, Mrs Ruth Vagarnelli, said:
South Australian building their dream homes are, on average, building the biggest homes we have seen in the state's history
"In our 63-year history of building homes for South Australians, we've never seen anything like it" she said.
"New home builders are absolutely getting better value for their money like never before – and that's great news for them.
"It allows people/families to build their new homes that not only suit their current lifestyles, but also allows them to build now for their future – instead of having to extend or buy/build a bigger home as the family grows.
"We're also seeing a modern day trend where adult children are staying at home longer to allow then to save faster for their own first homes.
"People are also seeking luxurious master bedroom suites like 'his' and 'her' wardrobes and big ensuites - which are also driving these larger designs.
"Further, home buyers like home theatres or media rooms, those that work from home like separate studies and alfrescos have become increasingly popular as families enjoy making the most of our beautiful climate."
ABS Study 
The ABS study – commissioned by CommSec – reveals the average floor size of an Australian home (houses and apartments combined) fell to a 20-year low in 2016/17 to 189.8 square metres - down 2.7 per cent over the past year and the smallest since 1997. In SA, the equivalent floor size is 201 square metres.
According to the report, the smaller home size reflects the increased building of apartments (around half of all new building is apartments).
But Australians are also still building big free-standing houses. The average new house built in 2016/17 was 233.3 square metres - the largest in four years and more than 11 per cent bigger than 20 years ago.
In fact the average house built today is almost a third larger than a home constructed 30 years ago (the 1986/87 financial year).
Australia is still building some of the world's largest houses, but, on average, US houses are still bigger by about five per cent.
According to the ABS report, Victorians are building the biggest houses in Australia, but revealed the average size of houses built in South Australia in 2016/17 was the largest in the state's history.
Mrs Vagnarelli said the ABS report was reflected in the designs of the Group's most popular homes.
The Greendale, Preston Alfresco and Inverness Alfresco designs are all four bedroom homes and include either two or three living areas.  
The Preston Alfresco and Inverness Alfresco offer larger open plan living areas for families to spread out with the Inverness Alfresco having a third living area.
Both these homes also have alfresco areas under the main roof, which are extremely popular as the homeowner can entertain outdoors all year round.
"What we are finding is that people are willing to move further out from Adelaide CBD in order to accommodate a larger home for their families on a traditional sized allotment where they can have a space to kick a ball with their children or plant a veggie patch," Mrs Vagnarelli said 
"Many families want space and room to have a swimming pool in the backyard, a place to park the caravan or boat, etc," she said.
"One of our latest developments – Eden at historic Two Wells – is a classic example.
"In what we believe is an SA first, Eden combines 'rural living' zoned allotments which are over one hectare in size with large sized blocks that are a minimum of 900 square metres designed to suit big family homes.
"That development is yet another example of the Hickinbotham Group's proven track record of innovation and excellence in designing and delivering best-practice communities and homes – and accommodating the ever-increasing demands of discerning families wanting to build bigger homes."
REA Group also wrote and featured an article which can be viewed here.