Numbers don't lie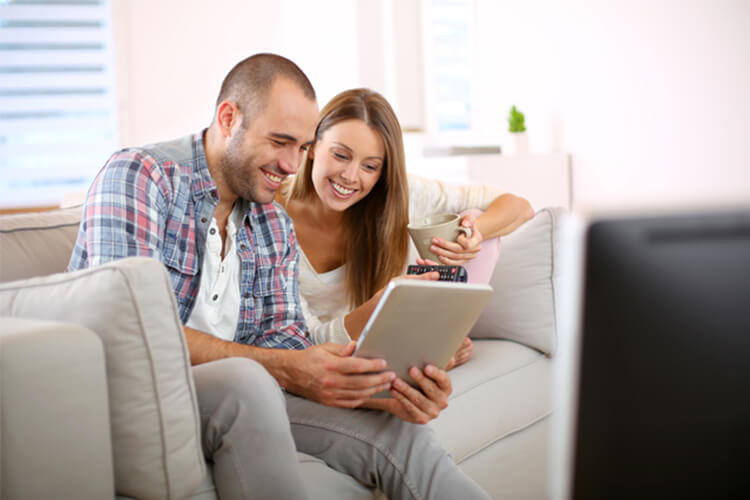 Nine out of ten people surveyed would build again with Hickinbotham and recommend us to others.
The importance of this simple finding can't be underestimated in such a highly competitive market, and it means as much to the Hickinbotham team as it does to their customers.
Clients who have built with Hickinbotham understand the quality and value they've received - and they want to receive it again.
The great feedback our customers have given cites building quality, price, speed of construction, transparency and excellent customer service, which are what brings most clients back.
While some builders are unable to deliver on what they promise, Hickinbotham, South Australia's largest and longest-established builder, has built a reputation on giving home owners the best value, best quality home, built on time and without hidden expenses.
An 18-week build time guarantee, a huge range of quality standard inclusions, experienced professional tradespeople and a price that competitors struggle to match-simple and honest undertakings have led to repeat business for Hickinbotham. Managing Director Michael Hickinbotham says honest business practices are a mainstay of the company's culture and the reason people keep coming back to build again.
Simple and honest undertakings have led to repeat business for Hickinbotham
"We do our best to provide our customers with unbeatable value, which we define as beautifully designed, well-built homes, at the most competitive prices and backed by people who care. As a result, we have the largest market share and longstanding relationships with home buyers, who, in many cases, have built with us time and time again."
He says the company always welcomes feedback from its customers as it strives to offer new levels of excellence, not just in the end product but also throughout the whole building experience. While the feedback is overwhelmingly positive, any concerns or suggestions on how the building experience can be improved are always welcomed and taken seriously.
"Every customer rates the organisation out of ten for overall quality and service," he says. "We also ask them whether they would build with us again and recommend us positively to friends and family. I am proud to say our average score is around 9 out of 10, with over 90 per cent of people saying they would build with us again. This is a source of great pride to everyone in the company."
Stephen and Samantha of Fulham Gardens described their building supervisor as "awesome" and were impressed with every aspect of the selection and building process.
"The entire process was really exciting for us," Samantha says. "Thank you to the entire Hickinbotham team and the contractors, and especially the building supervisor, for building our beautiful home. We love it!"