Style Review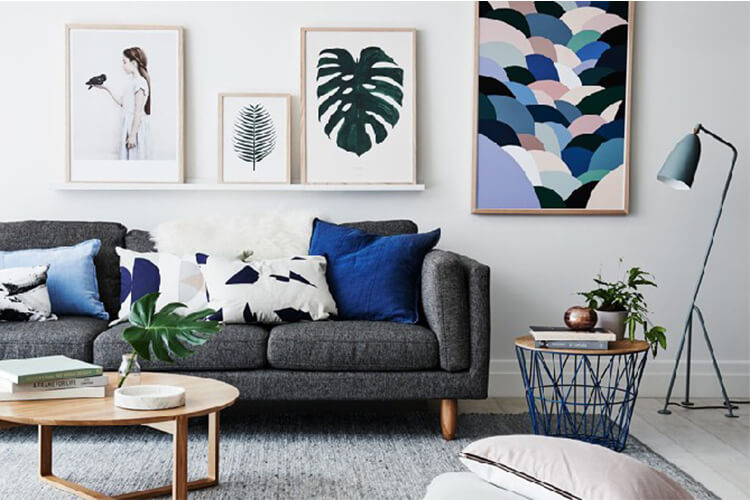 Styling on a budget need not be a drag with stylish affordable pieces that will take your new home to the next level of stylish.
The Classics
Mid Century Modern furniture has now become an affordable option with replica pieces readily available like this woven chair.
Green with Envy
Deep shades of green have been spotted in all the latest interiors.
Paired Back Style
Salt and pepper shakers have come a long way of late. This pair marry together contrasting timber colours to make the perfect pair.
Abstract Beauty
Adorning walls all over the world, abstract artworks are more popular than ever. You can pick up pieces like the one above from twenty dollars.
Natural Stone
Terrazzo has made a strong comeback in the world of interior styling. You can go big with large surfaces such as benchtops and floors or incorporate smaller items into your interior like these cutting boards.
Full of Beans
The humble bean bag has come along in recent times. They now come in more shapes than ever before and we just can't resist adding them to an interior. Whether its by the pool, in the kids room or pride of place in the lounge room where all the family fights to get it first.
Tribal Textures
Hand woven belly baskets are a great way to add texture to your home. Available in natural hues or bold colours, they work with and without a plant and are an easy way to get that natural, tribal look.
Pedestal Light
Brighten up a spare corner of your home with a pedestal light and it will become a work of art in its own right.
Stacked Up
Use them by the bedside or by the sofa, stacked or nested side tables are available in lots of finishes and colours. They not only look great but are a practical addition to any home.
Modern Silhouette
We know a good silhouette when we see one and this jug is as good as it gets. The matte black finish makes it just divine.
Bathroom Luxe
We know that we're not the only ones who are obsessed with scented candles. They look great and smell great, it's a win win! Check out the Ashley&Co range available at selected gift stores.
Glorious Spots
These gorgeous pots from Potted Thoughts look fabulous both in and out of the home. Mix different shapes and sizes together to make a real statement.