Subdivision tips from the experts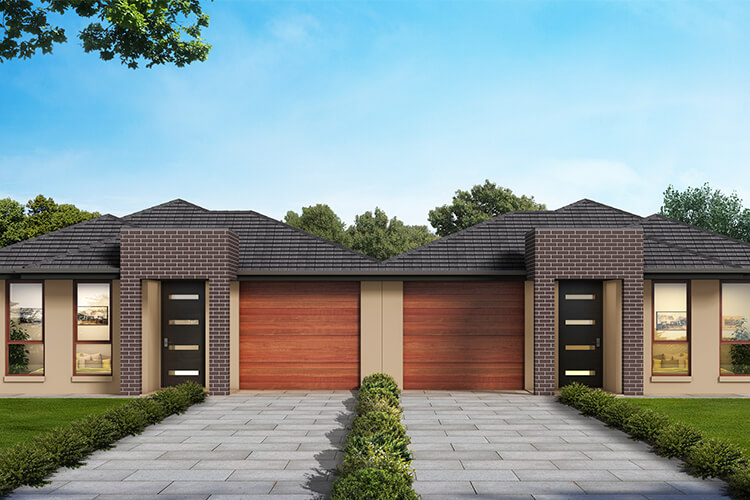 For those who love where they live
The key to making money is to add value. Savvy investors are making the most of subdividing existing land and building their investments.
In the current Australian climate of housing shortages and tight rental markets, investors are making subdivision a popular investment opportunity. Making the most of your land just makes sense.
Whether you want to unlock the value in your existing home or have a site in mind that's ripe for development, our subdivision experts can make the process a straightforward one.
As the largest builder in South Australia, Hickinbotham can offer the best value for money for your investments. We understand what investors need: the right design competitively priced to suit the allotment, fast build times and peace of mind in dealing with a company that has walked the walk for more than 65 years.
"With over 300 designs, we can show clients what works best for investments. We offer an 18-week build time on approved homes, plus the security of a 25-year structural guarantee, which means something when you've been in business as long as we have," says Chief Operating Officer, Kylee Harry. "Put simply, we have the know-how to save clients time and money, and we produce an outstanding result that can make them money too."
Whether you want to demolish an existing home and rebuild or subdivide and build multiple dwellings, our Hickinbotham team can put you in touch with experts who can guide you easily and efficiently through the process, involving planners, surveyors, conveyancers and engineers, and making your subdivision happen.
To speed up the process, we can also liaise with council on your behalf to ensure designs meet planning regulations from the beginning, and our trusted surveyors can offer the best advice on achieving the right configuration for allotments.
With our specialised expertise, outstanding service and unmatched collection of designs, we can tailor an investment solution for you.
To learn how you can make the most of your land phone 8366 0000.