Why Knock Down and Rebuild?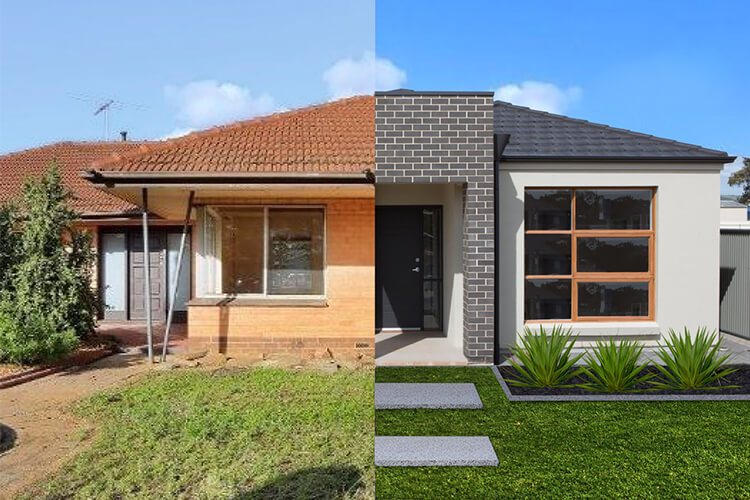 If you've outgrown your home or it's so outdated that it's almost unliveable, you can sell it and move, renovate and extend it, or knock it down and rebuild your dream home.
Save time and money
With a knockdown rebuild project, you'll end up with a brand new, modern home to suit your lifestyle now and into the future, and it will generally cost less than renovating and extending. It's often cheaper (per square metre) to build a new home than to renovate or extend.
Low risk compared with renovating
Starting renovations can be exciting. But when you pull up floorboards or chip away at a wall, you don't always know what's underneath. The great unknown can open up major construction challenges, which leads to timelines being extended indefinitely and unforeseen costs beyond budget. You may discover that you need to upgrade parts of your current home (plumbing or electrical wiring) in line with modern building and council regulations, which can also be costly. All of this can be bypassed with a knockdown rebuild. In the long run, there are usually much lower ongoing maintenance costs with a brand new home.
You get exactly what you want
Having to work with existing structures when renovating usually means you'll have to compromise on achieving the exact layout and features you want. With a knockdown rebuild, you'll have a blank canvas where you'll be able to think outside the old box and choose a contemporary design that suits the lifestyle you want. Hickinbotham has more than 300 designs to choose from.
Hickinbotham's experts in knockdown rebuilds and subdivisions can help make the whole process run smoothly, on time and on budget.