Simply click on the Favourite Button to add a design into your Favourite
Display Centre
Virginia - Virginia Grove
Display centre address
Leo Street
Virginia

Opening hours
Monday, Wednesday, Saturday and Sunday
1pm – 5:30pm
This is a free service. Your phone number is not stored and you will receive no further communication.
About Virginia Grove Estate
The Green at Virginia Grove is a brand new masterplanned community set in the idyllic and close-knit suburb of Virginia. With its lush linear reserves, water features, fitness trails and excellent recreational facilities, it is set to become Virginia's most exclusive new address.
An extension of the existing and successful Virginia Grove, The Green will provide a safe, relaxed and family-friendly lifestyle and a community to unwind and call home. The Green at Virginia Grove will boast long walking and fitness trails as well as parks and open spaces for all to enjoy.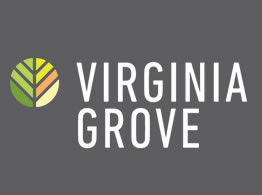 Enquire Today
BECOME A HICKINBOTHAM
VIP
Be the first to hear about latest news, special offers and industry tips