Simply click on the Favourite Button to add a design into your Favourite
Why Knockdown Rebuild?
If you've outgrown your home or it's so outdated that it's almost unliveable, you can sell it and move, renovate and extend it, or knock it down and rebuild your dream home. 
Why Knockdown and rebuild with Hickinbotham?
Uprooting your life and family to another suburb can be difficult, and it can be equally daunting facing a potential money pit of costly and never-ending renovations. A knock down rebuild can keep you settled in one place and is often less than the cost of renovating.
Demolishing an existing structure and building a new home or subdividing to make way for building multiple homes can be an excellent lifestyle and financial investment – especially in premium suburbs where land is scarce.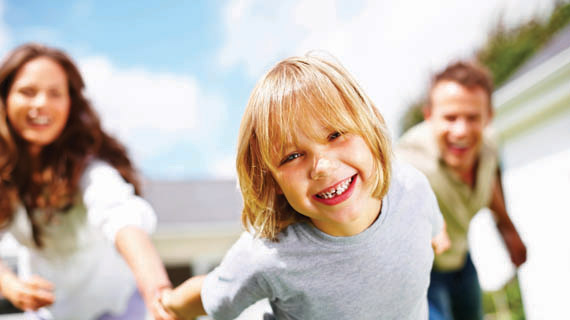 With a knockdown rebuild, you'll save money and time
With a knock down rebuild project, you'll end up with a brand new, modern home to suit your lifestyle now and into the future, and it will generally cost less than renovating and extending. It's often cheaper (per square metre) to build a new home than to renovate or extend.
A knockdown rebuild is low-risk compared with renovating
Starting renovations can be exciting. But when you pull up floorboards or chip away at a wall, you don't always know what's underneath. The great unknown can open up major construction challenges, which leads to timelines being extended indefinitely and unforeseen costs beyond budget. You may also discover that you need to upgrade parts of your current home (stumping or electrical wiring) in line with modern building and council regulations, which can also be costly.
All of this can be bypassed with a knock down rebuild. In the long run there are usually much lower ongoing maintenance costs with a brand new home.
Rebuilding means your home will be exactly as you want it
Having to work with existing structures when renovating usually means you'll have to compromise on achieving the exact layout and features you want.
With a knock down rebuild, you'll have a blank canvas where you'll be able to think outside the old box and choose a contemporary design that suits the lifestyle you want. Hickinbotham has more than 300 designs to choose from. 
Hickinbotham's experience, expertise and buying power mean benefits for you
Hickinbotham's experts in knock down rebuilds and subdivisions can help make the whole process run smoothly, on time and on budget. These are just some of the benefits:
Hickinbotham's team liaises on your behalf with Council to ensure designs meet planning regulations.
Access to Hickinbotham's network of top surveyors, planners, conveyancers and engineers, who offer competitive rates for Hickinbotham customers.
If maximising your return on the land is your main priority, Hickinbotham has a professional and efficient marketing arm that can promote your land for sale with home designs. Hickinbotham can market the development through house and land packages at no cost to you.
You'll have peace of mind in working with South Australia's largest home builder.
Save on build time with Hickinbotham's 18-week build time guarantee.
Competitive pricing, made possible by Hickinbotham's enormous buying power and ability to offer outstanding value.
25-year structural guarantee on newly build homes.
NEED MORE INFORMATION FOR SUBDIVIDING
OR A KNOCK DOWN REBUILD?
Contact us online or call 1300 724 663 to have your questions answered by a Hickinbotham Consultant.
BECOME A HICKINBOTHAM
VIP
Be the first to hear about latest news, special offers and industry tips